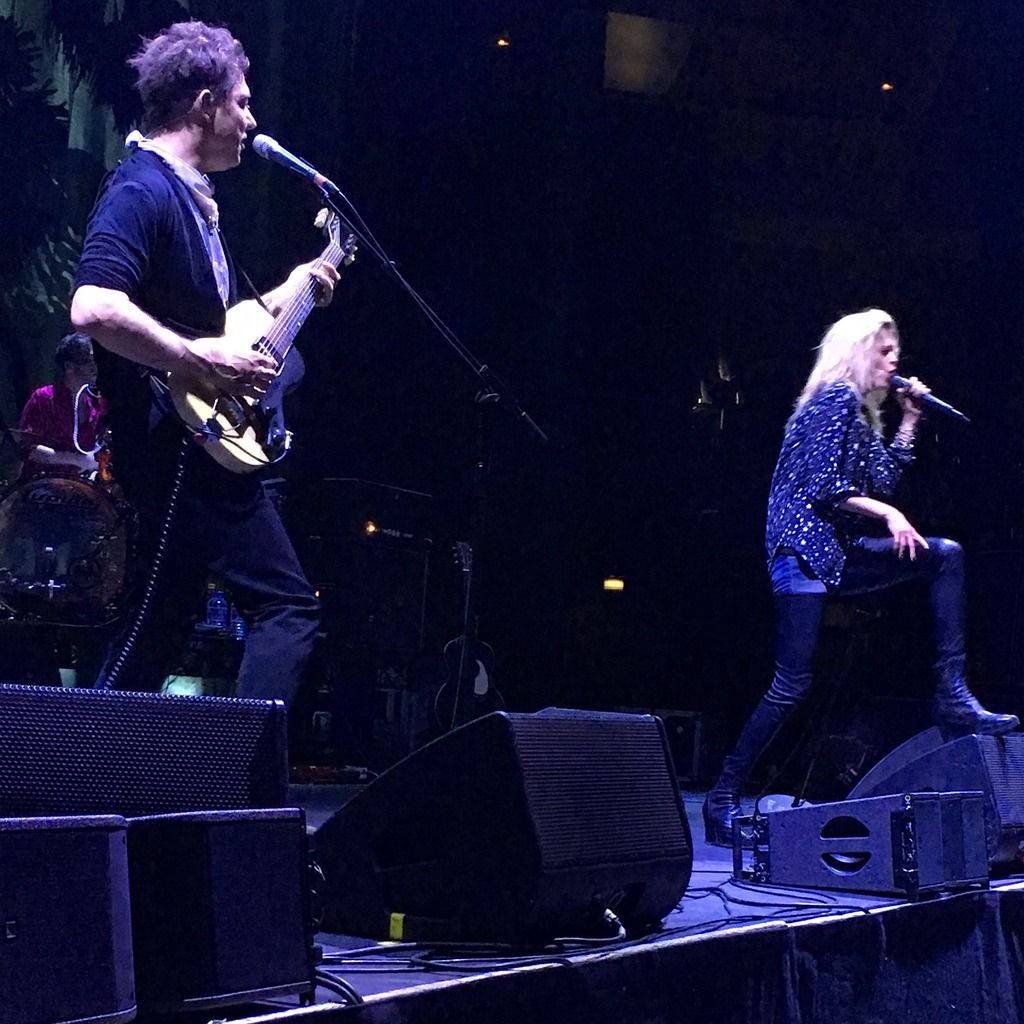 On Friday Dot and I went to see The Kills at Roundhouse in London for the first time. I was so excited as they're one of my favourite bands and I waited so long to see them live. Jamie looks younger in person and Alison looks so pretty, I couldn't stop staring at her haha.
I liked Jamie's triangle scarf, band T shirt and cardigan combo, and Alison's jeans with leather panels on the bottom. When she first came out I wasn't sure if she was wearing shorts or if it was thigh high boots.
They played some of my favourite songs, including Kissy Kissy, U R A Fever, Baby Says and Echo Home. Wish they would have played Satellite, Rodeo Town, The Good Ones and Last Day of Magic. Here is the setlist for the concert:
Heart of a Dog
U R A Fever
Kissy Kissy
Hard Habit to Break
Impossible Tracks
Black Balloon
Doing It to Death
Baby Says
Dead Road 7
Tape Song
Echo Home
Let It Drop
Whirling Eye
Pots and Pans / Monkey 23
Encore:
That Love
The Last Goodbye
Siberian Nights
Love Is a Deserter
Sour Cherry
Do you like The Kills?
xo